Product Information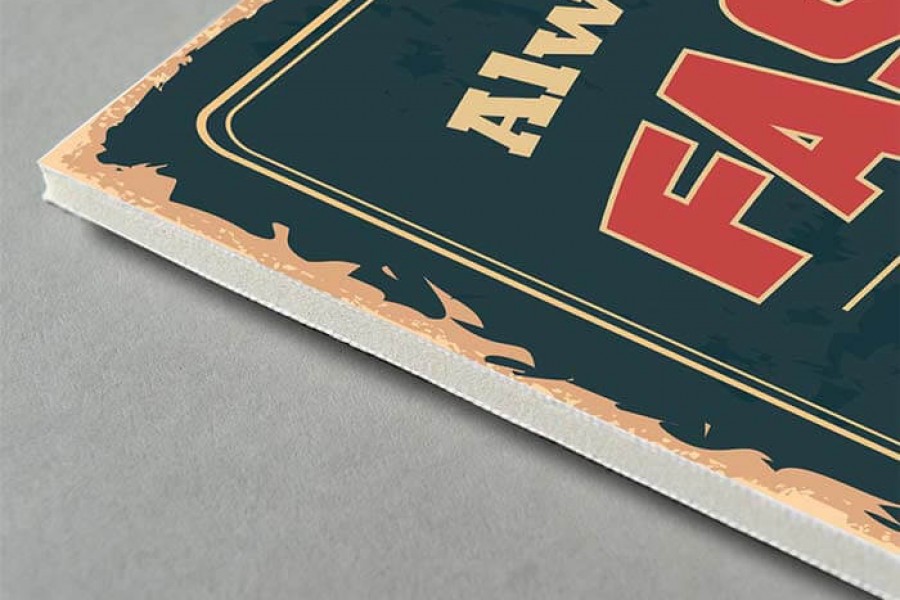 Reusable Exhibition Signage
Foamex is a lightweight PVC reusable sheet, ideal for use at exhibitions. This board acts like a solid plastic sheet, and has a smooth finish. It makes an excellent, affordable signage option and is both waterproof and UV stable. Choose any size listed, and choose from 3mm, 5mm or 10mm board thickness. Plus, add an additional layer of protection to your Foamex printing with a gloss or matt laminated finish. We offer single and double sided printing on foamex. We recommend Foamex Signs for indoor and outdoor use, but in particular for exhibition signage as they are easy to affix to stands.
Please

request a quote

if you need an option that is not available on this site, custom shape or holes drilled for example.
Choose Printing Options
Lamination
Sides Printed
Quantity
More Prices
The price below is based on your chosen printing options above and relevent service.
Technical Specifications for Foamex Printing
Scale of 1:1
Include 3mm bleed on all sides
Supply as a CMYK PDF
Outline or embed fonts
150dpi resolution
Available with drilled holes or cut to shape (upon quote request)
To order drilled holes, please supply your file with a 5mm circular magenta key line to indicate the exact positions of the holes. We recommend that drill holes are positioned at least 25mm from any edge. If you require a cut to shape board (please request a
quote
), please send us a 3 page PDF.
Page 1 – artwork for print.
Page 2 – artwork visual showing the cutting guide overlaid in 100% magenta.
Page 3 – 100% magenta vector cutting guide. The cutting guide must consist of one solid keyline (no cut outs). We would also not advise using an overly complex cut line. (Shapes that are too complex may be rejected at prepress stage)
We recommend that cutting lines have curves rather go in to a point. This will make your shape easier to cut. If you require drilled holes on a cut to shape board (please request a
quote
), please include the drilling marks on the artwork and artwork visual pages of your PDF and the cutting guide only on page 3. For more guidance on how to successfully set up and submit your artwork, see our
artwork guide.