Product Information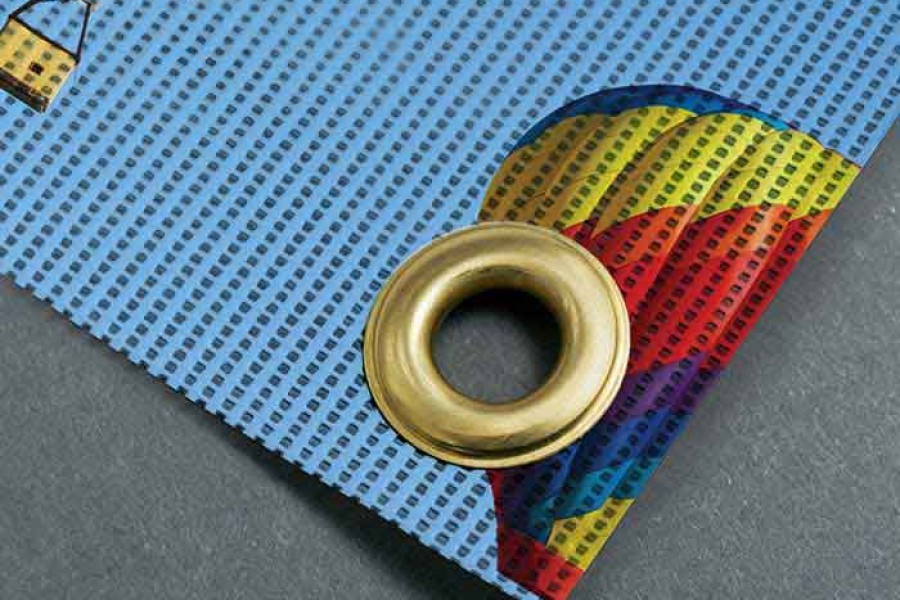 Weather-Proof Promotion
Come rain or shine, Mesh Banners will stay put. In fact, the mesh format of these banners reduce resistance to strong winds, meaning they are less likely to flap, billow or fly away, making them the ideal choice, whatever the weather. They come complete with hems and eyelets for easy application, and are UV resistant. Choose from the strong 260gsm in any size from 200 x 200mm to 2500 x 4890mm, or an even stronger 325gsm in any size from 100 x 200mm to 5000 x 2400mm. We recommend mesh banner printing for outdoor use, and as building wraps on scaffolding or bridges.
Size
Material
Turnaround Times
Quantity
Technical Specifications for Mesh Banner Printing
For banners wider than 5000mm, please supply at a scale of 25%
For banners smaller than 5000mm wide, please supply at a scale of 1:1
Eyelets are automatically positioned 20mm from the edge of the banner, and are then spaced every 500mm (approx.) apart.
Include 3mm bleed on all sides
Supply as a CMYK PDF
Outline or embed fonts
150dpi resolution
To order multiple designs of this product, please enter each design as a separate order.
If you wish to order a size not listed on our website please request a quote.
For more guidance on how to successfully set up and submit your artwork, see our artwork guide.